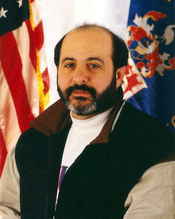 Detective Robert G. Baccari, age 70, of Cranston, passed away on Monday, November 25, 2019 at RI Hospital. He was the beloved husband of Mary Katherine (Esposito) Baccari. Born in Providence, he was a son of the late Ido and Joann (Brigida) Baccari.
     Robert was a police officer for the Cranston Police Department for 24 years before retiring as a Detective in the Special Investigations Unit. He served as a board member for the Cranston Police Retiree's Association, as well as a member of the Santa Maria Di Prata Society and St. Mary's Feast Society. He enjoyed being with his family and golfing.
     Besides his wife Kathy, he is survived by his loving son Erik R. Baccari and his wife Loriann of Cranston; cherished granddaughter Olivia Ann Baccari; and dear brother John Baccarie of Sterling, CT. 
     Rest in peace our brother.