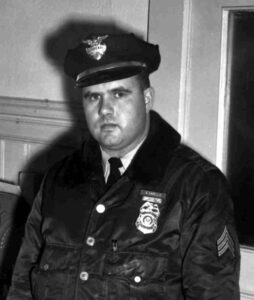 Major George Carello passed away on November 8, 2020, surrounded by his family.  A lifelong resident of Cranston, he attended local schools and earned a Bachelor of Science degree in Law Enforcement from Bryant College.
     George was a veteran of the United States Marine Corps, and Korean War veteran, having served from 1951 to 1954.  Upon his discharge from the service he returned to Cranston and joined the police department.  There he rose through the ranks and became the first Major of the C. P. D.   Major Carello retired from the police department after 30 years of service.    
     Major Carello was also involved in the Marne Corps League supporting current troops and mentoring young Marines.
     Rest in Peace our brother.